Surfs Global have been delivering secure and reliable hosting solutions for businesses of all sizes for the past 9 years. Our current server is dedicated to providing a stable and reliable IT service. We offer affordable dedicated hosting solutions on a cutting edge network infrastructure. Our network runs in a data centre
which is a highly stable. It has a controlled raised floor environment with an uninterruptible power supply and back-up generator, fire suppression and security. With a team of network engineers behind them 24 hours a day, 7 days a week, this ensures optimal performance. With our basic starter package you can get a complete professional web site with domain name for as little as £4.81 per week. Just tell us what you want and we do all the hard work. We pride ourselves on our fast efficient service and personal touch such as:
If your website is not listed within the first few pages on popular search engines when people search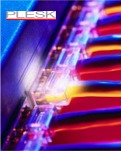 for your site, you will most likely be missing out on a very large amount of visitors. At Surfs Global we have the knowledge and expertise and include services such as search engine optimisation to help promote your website to its full potential on popular search engines. By standard we make sure all our pages we design are "search engine friendly" and don't charge extra for this.